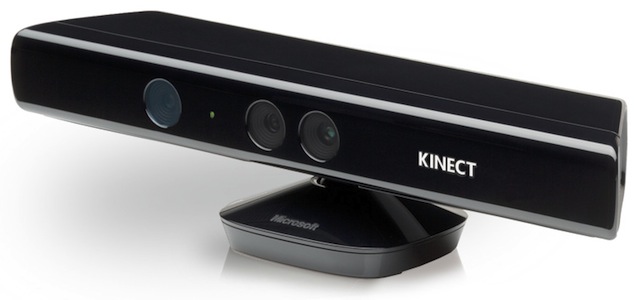 The India launch is an opportunity for developers to explore and tinker with this new technology, find out what it can do, dream up interesting scenarios, and push the limits of what's possible. The Kinect for Windows sensor is available at Rs. 19,990 and consumers
Kinect for Windows consists of the Kinect for Windows hardware and Kinect for Windows SDK, which supports applications built with C++, C#, or Visual Basic by using Microsoft Visual Studio 2010. The Kinect for Windows SDK version 1.5 offers seated skeletal and facial tracking, new tools, and advanced speech recognition capabilities. Also available is a Kinect for Windows Developer Toolkit to help speed up development of applications using the Kinect natural user interface.
Commenting on the rollout of Kinect for Windows, Anshu Mor, Business Group Lead – Interactive Entertainment Business, Microsoft Corporation (India) Pvt. Ltd said "The incredible amount of innovation on Kinect for Xbox 360 this past year shows the potential for Kinect as a platform for developers and businesses to experiment, explore and create new offerings. Furthermore, this is just the beginning."
"This proliferation of great new content for Kinect, which we call the Kinect Effect, will expand even further with our commercial release of Kinect for Windows. We are excited around the new possibilities that Kinect will enable on the Windows platform, and the many different ways each Kinect for Windows based scenario could enrich lives and make using technology more natural for everyone." Kinect is a motion sensing input device by Microsoft for the Xbox 360 video game console and Windows PCs. Based around a webcam-style add-on peripheral, it enables users to control and interact with the Xbox 360 or the PC without the need a traditional input device, through a natural user interface using gestures and spoken commands.
Kinect for Windows harnesses the power of Microsoft's Natural User Interface that lets developers and businesses build applications with unique interfaces. Developers can take advantage of features like improved skeletal tracking, face tracking, enhanced speech, seated mode tracking.